eStorm's on-premise PBX system provides a cost-effective and powerful communications solution for businesses of all sizes.
From regular on-premise PBX systems to on-premise VoIP PBX – we remove your communication challenges with our simple and managed local PBX solution tailored to your needs..
Improve collaboration and get the most out of your unified communications with eStorm Australia.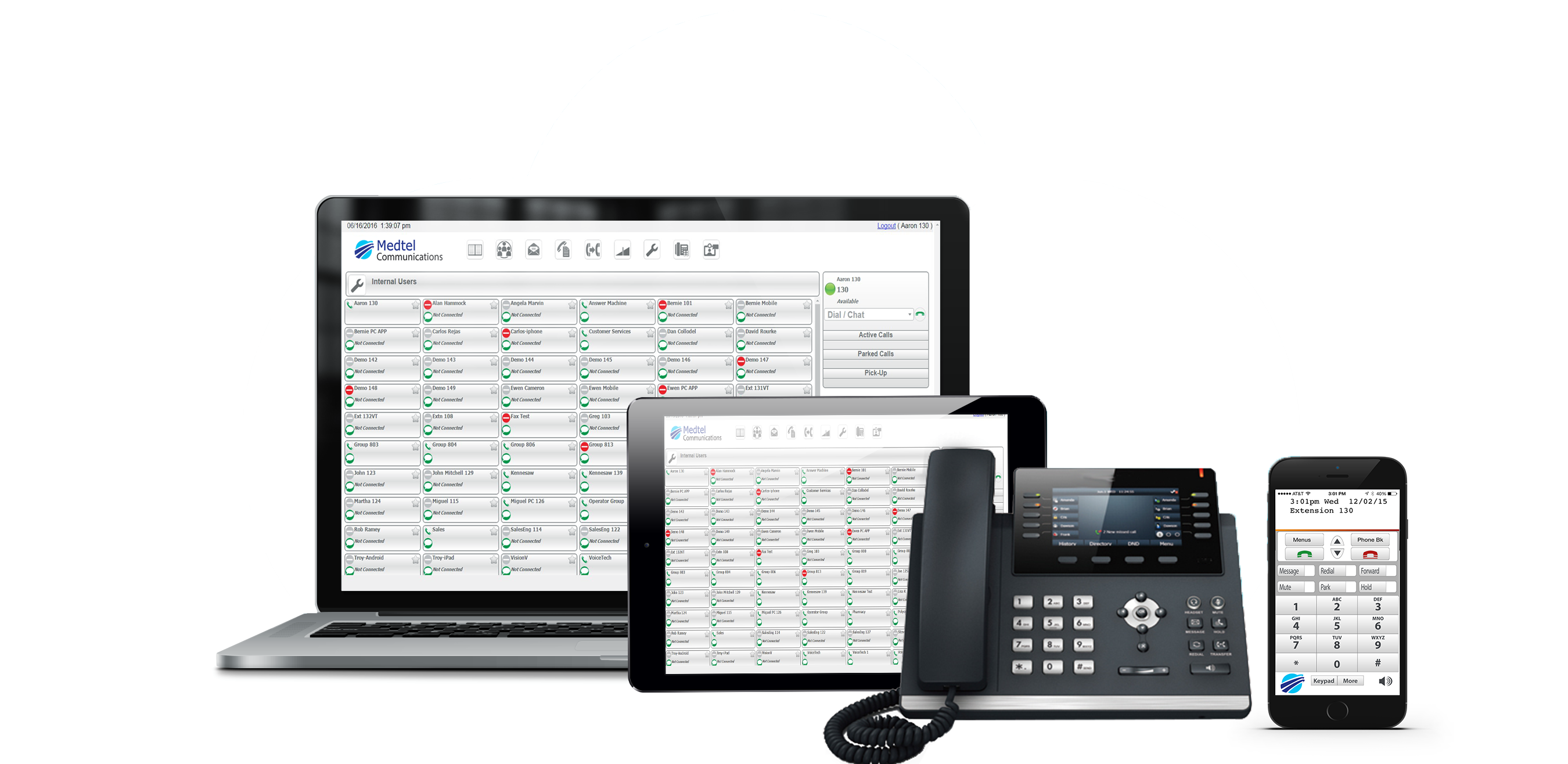 What is on premise PBX?
On-Premise PBX offers all the same benefits as a hosted PBX solution (including management of your system), with the only real difference being that your telephone switching system (either virtual or physical) resides at your location instead of at the providers location.
An On-Premise PBX system is not locked into solely providing telephony for the location it resides in. Your on-premise PBX system may be used to control phones or link to other PABXs at other sites and even allow Internet based phones to act as extensions of the phone system.
Our Hosted PBX solution is hosted securely in our cloud and removes the need for you to manage and operate your own PBX hardware and systems on your premise.
Learn more about the difference between Hosted PBX and On-Premise PBX.
What are the benefits of on premise PBX systems?
Monthly fees can be cheaper due to using your own infrastructure
On-Premise PBX makes more sense in terms of efficiencies for larger and more complex use cases and environments
Having an on-premise PBX system allows for the connection of other equipment at that location that may not be able to be delivered via a data center.
A hosted PBX is not always the best solution for your phone system. If you are running legacy equipment, or perhaps aren't confident in your internet connection, an on-premise PBX system may be a more suitable option.
With an on-premise PBX, or local PBX, you still can benefit from many of the features of a cloud PBX. eStorm can set up a solution that provides you with redundancy and an uptime guarantee to ensure continuity and business confidence.
Our on-premise PBX solutions enable you to determine the level of control you want over your systems. Create users, voice recordings, and call flows yourself, or leave it up to our team of professionals to do the work for you.
eStorm Australia is a certified 3CX Gold Partner.
On-Premise PBX Brisbane
Headquartered in Brisbane, we provide tailored on-premise PBX business phone systems to suit your specific requirements. From small business phone services to enterprise level VoIP, our business telephony solutions include a variety of services that are critical to the successful delivery of business communications. We are a 3CX service provider.
Our Managed Business Telephone services include Hosted PBX Solutions, On-Premise PBX Solutions, Skype for Business and Call Centre Solutions.
If you'd like any further information, or to find out exactly how we can help your business - please feel free to call us on (07) 3120 0640 or email us at [email protected]
If you are located outside of Brisbane, eStorm can still help you.
Sydney: (02) 9188 5148
Melbourne: (03) 9088 6431
In need of our other IT support and managed services?
We specialise in Managed Cloud Services, IT Support Services, Managed Network Services, Business Telephony, Hardware and Software Procurement and Education Services.