Get back to doing what you do best by outsourcing your IT support services. No need to hire an expensive full time IT administrator when eStorm offers tech support process outsourcing.
Removing the burdens and day-to-day challenges IT systems present is simple when you take advantage of eStorm's outsourced IT management.
Leverage outside expertise and accelerate business growth with one of Australia's leading outsourced IT support services.
Organisations of all sizes are turning to outsourced IT support services and infrastructure. This is quickly becoming the norm in order to leverage high quality technical support processes and expert knowledge in order to benefit from time and cost savings. Likewise, in today's landscape, technology isn't added value, it's vital to business success and competitive advantage. This means that it's important to possess not only the right resources and infrastructure, but the expertise to use it in a way that's fast, secure and reliable.
Our core business centers around removing the burdens and challenges you face each day with your IT systems when running your business. Our IT outsourcing solutions are designed with scalability, balance, flexibility and cost-effectiveness in mind. We achieve results by reducing the complexity of your IT environment and helping you integrate the appropriate technology for your needs.
Likewise, customer satisfaction at the core of what we do at eStorm. This is why we pride ourselves on lightning fast response times, creating efficient business processes with technology and providing the best customer service.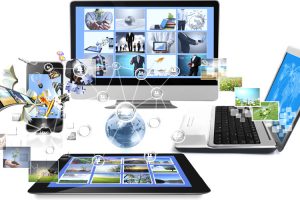 The risks and disadvantages of internal IT:
Limited or no IT support when key staff members are sick or away
Internal IT environments become influenced, and often limited, by the internal IT person's area of expertise, rather than providing the best solutions available.
Increased staffing costs associated with hiring, retraining, leave expenses etc
There is a level of difficulty in keeping up to date with relevant and new technology, which leaves you at risk of falling behind and not remaining competitive.
Outsourced IT Brisbane
Headquartered in Brisbane, we provide tailored outsourced IT support services to suit your specific business requirements. Our IT support servic
es include managed IT services, disaster recovery, IT department outsourcing, MDM, corporate Apple services, IT audits and reviews and IT consultancy. No matter your needs, eStorm can provide a reliable IT solution.
Our Managed IT Support Services include Managed IT Services, Outsource Your IT Department, Mobile Device Management, IT Consultancy, Corporate Apple Services, Project Services, IT Audit and Review, Virtual CIO Services and Production Studio and Design.
If you'd like any further information, or to find out exactly how we can help your business - please feel free to call us on (07) 3120 0640 or email us at [email protected]
If you are located outside of Brisbane, eStorm can still help you.
Sydney: (02) 9188 5148
Melbourne: (03) 9088 6431
In need of our other IT support and managed services?
We specialise in Managed Cloud Services, IT Support Services, Managed Network Services, Business Telephony, Hardware and Software Procurement and Education Services.