Apple Support Services - Call

1800 378 676
Apple products are among the most sought after, particularly among certain industries and individual users. However, convenient, reliable Apple support services can be hard to find in the local market. At eStorm Australia, we offer the full line of on-site and remote Apple support, ensuring that Mac support you can trust is only a phone call away.
Apple and Mac Support Call 1800 eStorm
Installation, Repair, Upgrade and Maintenance
Our Apple technicians can offer a full range of installation, repair, upgrade, maintenance, and audit services designed specifically for the Apple operating system. We also can help with establishing cross platform capability to incorporate other systems and their software into your existing network. This will allow your Mac computers, printers, and other equipment to communicate with PCs at will.
Our services can start with a complete assessment of your current computing environment. We can check for Cloud readiness, gaps in capability, and performance and capacity grading. Our health checks will help ensure you are operating with the best in security, operations, management, and capacity across your Apple system. Sample health checks we offer include exchange, active directory, networking, system centre, and Cloud management and strategy.
When you reach out to eStorm, we can work with your current in-house specialists or become your personalised IT professionals.  In this capacity, our technicians can ensure your Mac software and hardware is in perfect working order and upgraded to the best technological standards. The Mac support businesses in Brisbane can access by contracting with us includes network setups, data retrieval, hard drive and logic board replacement, and so much more.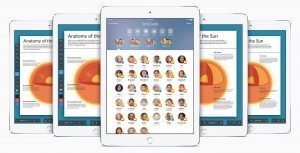 "Apple Problems Made Easy with eStorm"
You also will be getting the benefit of our Cloud technology expertise. We can serve you in an advisory capacity to help determine if you want to move "everything" to the Cloud, whether to use a public or private solution or some combination, and what you need to migrate to the Cloud and manage the system once it is in place.
You can call on the experts at eStorm Australia even if you prefer to implement Cloud technology yourself. We can be used as emergency consultants for quality assurance, planning, and laboratory testing. You also can make use of our infrastructure for Cloud deployment or Web hosting.
We also can keep your employees up to speed by offering your staff training in on-site workshops. These can include Cloud training as well as providing updated information on the latest OS X offering, accessing the Internet with Safari, and using iTunes, iPhoto, Apple Mail, and others software.
Contact us for more information about our Cloud and Web hosting capabilities or to arrange for an initial consultation.