eStorm's managed internet service offers both high speed business internet and flexible business internet plans that meet the needs of businesses at all sizes. Whether you're in need of small business internet solutions or corporate level connectivity, eStorm has the right plan for you.
Our goal is to provide fast and reliable internet access while removing the tedious and time-consuming processes that businesses face when dealing with traditional internet service providers.
We achieve this by partnering with a range of industry leading providers (AAPT, Vocus, Telstra, TPG and NBN), proactively monitoring your service to identify and resolve issues before you are affected, as well as incorporating services from our own data centres coupled with our own local support team to assist you when you need it.
This allows us to eliminate communication problems and deliver superior value for money via a cost-effective business internet solution.
Our fully managed business internet service is made available through a variety of methods, which allows us to tailor your connection to suit your business needs. Whether you are a large enterprise or a small business, if you need flexibility, fast speeds, mobility, symmetric download speeds and upload speeds or reliability, our business internet solutions provide the best internet connection for your business.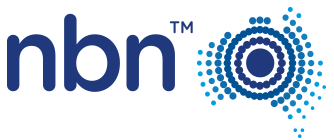 Our internet solutions include:
Copper - ADSL, EFM (Ethernet First Mile) Speed - up to 40 Mbps. Able to be delivered to most premises throughout Australia.
Fibre - High Speed symmetric internet-speeds up to 1GB. Available in most CBD areas.
Wireless - Access speeds similar to fibre by utilising point to point transceivers.
NBN - Access high speed internet through the National Broadband Network. Ask eStorm if your premised is NBN ready.
Learn how slow internet results in a significant cost to the business and how eStorm can help remedy this issue.
Business Internet Brisbane
Headquartered in Brisbane, we provide cost-effective, scalable and reliable business internet. From small business internet solutions to enterprise level consultation, our managed internet experts are here to help.
If you'd like any further information, or to find out exactly how we can help your business - please feel free to call us on (07) 3120 0640 or email us at [email protected]
Our managed network services include Business Internet, Private WAN, Managed Wi-Fi and Network Security.
If you are located outside of Brisbane, eStorm can still help you.
Sydney: (02) 9188 5148
Melbourne: (03) 9088 6431
In need of our other IT support and managed services?
We specialise in Managed Cloud Services, IT Support Services, Managed Network Services, Business Telephony, Hardware and Software Procurement and Education Services.