eStorms internet services are built for business, with flexible plans that fit your business needs and a support team that make your productivity their priority.
eStorm partners with a number of industry leading internet providers including AAPT, Vocus, Telstra, TPG and NBN. Along with incorporating services from our own data centres, we are able to provide an internet solution that not only will eliminate your communication problems but also provide value for money. Best of all, you will have a local support team to assist you when you need it.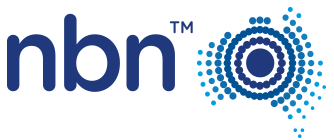 Our internet solutions include:
Copper - ADSL, EFM (Ethernet First Mile) Speed - up to 40 Mbps. Able to be delivered to most premises throughout Australia.
Fibre - High Speed symmetric internet-speeds up to 1GB. Available in most CBD areas.
Wireless - Access speeds similar to fibre by utilising point to point transceivers.
NBN - Access high speed internet through the National Broadband Network. Ask eStorm if your premised is NBN ready.