Gain all the benefits of a Managed Private WAN (Wide Area Network) from eStorm without breaking the bank.
Our WAN management team are proficient in the delivery of highly scalable, cost effective, secure and flexible private networks / private IP. There is simply no one better for managed IP services.
An optimised private WAN can truly provide peace of mind. Knowing users can access information in the cloud as quickly and simply as if it were stored on local area networks (LANs). Your applications and data is delivered on a dedicated and secure network over long distances, regardless of location.
By leveraging managed IP services, you can establish your own cost-effective private network that facilitates an efficient and productive workforce. Private IP networking is not only flexible and secure, but offers a highly scalable private wide area network (Private WAN) that integrates all business locations and internet access.
Benefits of a managed private WAN from eStorm include:
Design, installation, configuration and monitoring of all necessary hardware and software to support your Managed Private WAN.
LAN-like access to data and applications throughout your organisation, regardless of location, whether it's your head office, branch office or in the field to support real-time collaboration.
Physical management of the network infrastructure to deal with access or transport issues, as well as complete management services that encompass life-cycle monitoring, management and repair.
Proactive monitoring and notification to isolate faults and recommend corrective measures.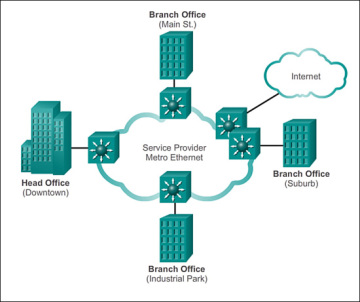 Private WAN Services Brisbane    
Headquartered in Brisbane, we provide cost effective and scalable Private WAN services to suit your specific requirements. From small business to enterprise level, our managed private network solutions include a variety of services that are critical to the successful delivery of optimised, fast and reliable network services.   
Our managed network services include Business Internet, Private WAN, Managed Wi-Fi and Network Security.
If you'd like any further information, or to find out exactly how we can help your business - please feel free to call us on (07) 3120 0640 or email us at [email protected].     
If you are located outside of Brisbane, eStorm can still help you.     
Sydney: (02) 9188 5148    
Melbourne: (03) 9088 6431      
In need of our other IT support and managed services?     
We specialise in Managed Cloud Services, IT Support Services, Managed Network Services, Business Telephony, Hardware and Software Procurement and Education Services.