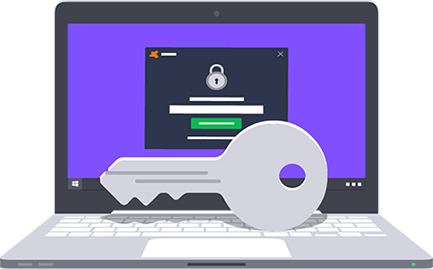 With the recent data notification legislation in Australia, which could see businesses fined up to $1.8million, strong and unique passwords are more important now than ever before.
While strong passwords might seem like a no brainer to your on and offline security both at home and at work, cyber security insight reports show individuals have a long way to go when it comes to using passwords effectively.
Nearly one in four (24%) people surveyed use the same password for all accounts. This statistic is of significant concern as passwords remain the most common, and in most cases the only, form of protection used by Australians for our devices.
What makes a good password?
Contrary to popular belief, using a mixture of uppercase and lower case letters, symbols and numbers, as well as enforcing frequent password changes, has repeatedly shown to be counterproductive to good password security. These practices have become commonplace and predictable, therefore making them not the safest option when creating a new password.
A good password should contain at least 10 characters with an unguessable combination of words. Using a phrase with multiple words helps memorisation but remains difficult to guess or crack. Likewise, a simple rule of thumb is the longer the password, the harder it is to hack.
For example:
purple cabbage rabbit or graceful elephant dance2
It goes without saying that you should never share your passwords, or use the same password across multiple accounts, because if one get hacked the rest become vulnerable. However, remembering multiple passwords can be difficult. This is why we recommend using a password manager or multi-factor authenticator that uses high level encryption. It is a convenient and much more practical option to reduce the chance of falling victim to cyber crime that could result in a data breach.
Learn more about why your business needs a Password Manager and eStorm's approach to multi-layered security.
If you'd like to find out how we can help your business, or if you require any further information, assistance with your IT needs or you simply don't know where to start – please feel free to call us on (07) 3120 0640 or email us at [email protected]