Since its release on July 29 2015, Windows 10 has been extremely popular amongst its users. Recognised for being Microsoft's best software release in many years, Windows 10 did not disappoint its users like previous Windows versions appeared to.
Here at eStorm, we've narrowed down our top 5 features you need to check out.
The Start Menu

The Windows 10 Start menu incorporates the two best menu functions of Windows 7 and 8 to give you everything you want and need in one. The Start menu has returned to the bottom left corner and displays your desktop apps like you will remember from every version of Windows before Windows 8. The menu also incorporates the Live Tiles, like you saw in Windows 8, that allow you to glance quickly at information such as the weather. You are also able to resize the Start menu, making it as small as you like or full screen.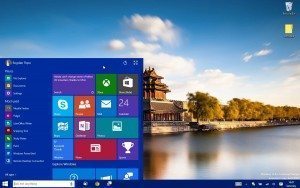 Windows 10 Windows Store

Similar to Apple's App Store, Windows 10 offers the Windows Store which allows you to download secure and verified Windows apps. The Windows Store hosts a range of apps, from Netflix through to the latest version of Microsoft Office. Best of all, the Windows Store is unified between Windows desktop and mobile. A noteworthy feature that the Windows Store offers is the ability to create a business portal that allows employees to quickly install business apps through an assigned link.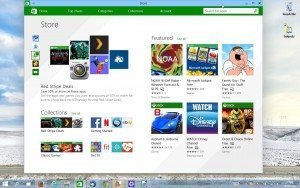 The Edge Browser

Say goodbye to Internet Explorer and hello to Microsoft Edge, Windows 10's new internet browser. Built for speed, slickness and searching the web, Edge is definitely one of Windows 10's best new features. The browser includes a digital inking tool that lets you draw on a website and share it with others. Microsoft Edge also offers a clutter-free Reading View that allows you to store articles in the free Reading List app for later perusal.
One of the best features of this new browser is its integration with Microsoft's digital personal assistant, Cortana.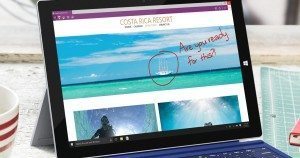 Cortana

Cortana is Microsoft's clever digital personal assistant that was first seen on Windows 8.1 phones, but has since made the jump to PC in Windows 10, where she is in charge of the operating system's search functions. After accessing your personal information, Cortana will combine that information with her Bing-powered cloud smarts to perform helpful tasks and find the information that you are looking for. Cortana can access your calendar, play music, create reminders, set alarms and even tell jokes. All you have to do is speak to her, asking questions such as "What is today's weather?" and she will find the information you're looking for.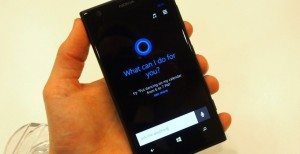 Action Centre

Notifications are one of the most useful features of modern operating systems, with popups alerting you of new texts, emails and calendar events. Windows 8 saw the integration of these notifications, but did not quite nail it when it came to the user experience as notifications would disappear forever as soon as they faded from your screen – meaning if you weren't at your computer for 5 minutes you would miss it. Microsoft has got it right this time around with the Action Centre. As notifications pop up, they are archived in the Action Centre until removed by the user. The Action Centre also provides quick-action buttons for common functions such as activating Bluetooth. Another useful function of the Action Centre is the ability to set 'Quiet Hours', meaning if you're in a meeting or do not want notifications popping up you can disable them for a period of time.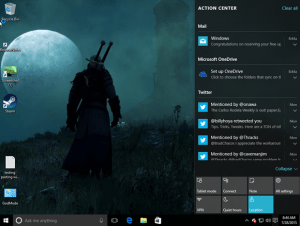 Conclusion

Windows 10 is a great step forward for Microsoft. It is clear that they have put in a lot of work to improve the problems noted in Windows 8, and by doing so they have created an operating system that is much more preferred by users. Windows 10 is a free update if you own Windows 7 or 8, or available for purchase.
If you are interested in learning more about Windows 10, check out PC World's regular updates here.